Roof Coatings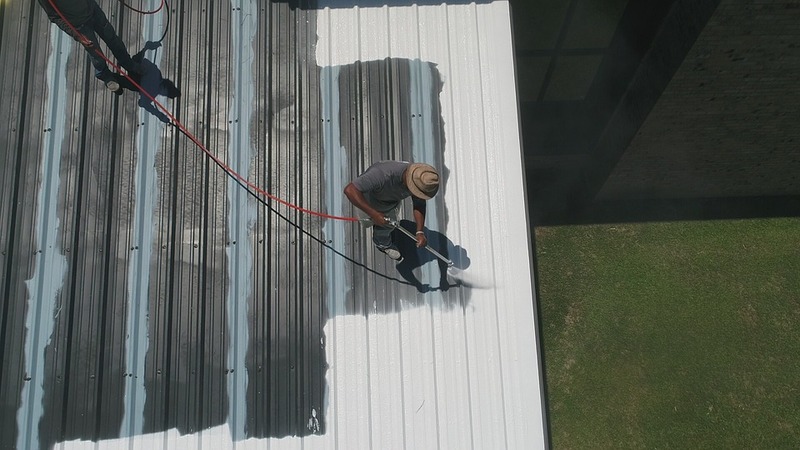 One of our popular options for flat or older metal roofs includes roof coatings! Roof coatings act as barriers against the sun's harsh ultraviolet radiation. They can help you maintain a consistent temperature inside your building. They can also help you reduce your energy expenses and help to extend the natural lifespan of your roof. Roof coatings are resistant to water, so they will help protect your roof from water damage. Here are some of the roof coating options Southern Construction provides:

Acrylic. Acrylic is a water-based coating that provides excellent value to commercial building owners. The acrylic has been specially engineered to be suitable for use on roof surfaces.
Polyurethane Roof Coatings. These coatings

come in two types: aromatic and aliphatic. Aromatic coatings do not resist UV radiation well, while aliphatic coatings do. In most situations, an aromatic coating will be used as the base coating for the aliphatic coating.




Silicone Roof Coatings. Silicone is a versatile solution that can easily be applied to any roof surface. This is a common coating that can provide a lot of value for commercial customers.