Overlays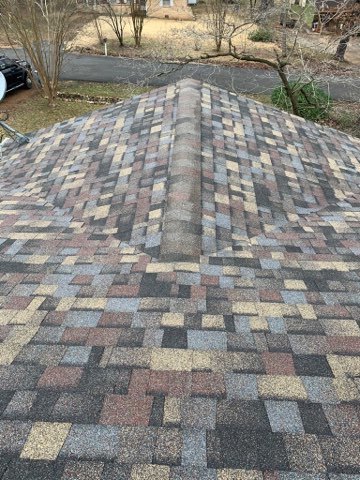 Southern Construction not only does new construction roofing, roof repairs, and complete roof replacements - we also provide roof overlay services. If your roof is showing signs of wear, there's more than one way to revitalize it. If you're on a budget and your old roof is still in good shape, a roof overlay might make more sense for you. We can provide you with a free estimate, laying out the cost for complete replacement vs. overlay.

OVERLAY ADVANTAGES
Lower Cost: The labor involved in installing new shingles over the old ones is much less than a complete tear-off and replacement. There won't be the need for the roofer to utilize a dumpster and deal with debris disposal regulations. If you're planning on completely replacing your roof within the next 5-10 years, an overlay is a practical way to enjoy the look of a new roof in the meantime.

Less Risk: There's no risk of a sudden storm interfering with the dry-in process, among other concerns.

OVERLAY DISADVANTAGES
Can't See Potential Damage: For an overlay to be as reliable as a tear-off, your existing roof would have to be in near-optimal condition. The problem is that without removing the shingles, your roofer can't properly examine the roof to find out what condition it's in.

The extra layer of shingles will add to the cost of your next roof replacement.
Added Weight: An overlay will definitely add more weight to your roof. If your rafters and joists are not rated for added weight, this could result in a major problem.
NOTE: We do not recommend putting an architectural shingle over the top of an existing architectural shingle.
Give us a call today and let us determine if you need a repair, overlay, or perhaps a completely new roof.